Result & Publications
Results
Public Deliverables
The project's public results are uploaded here once they become available.
For all media results, please see the Media Centre.
Work package 1 - Project management
Work package 2 - User requirements and service definition
Work package 3 - Product innovation and validation
Work package 4 - Technical implementation
Work package 5 - Demonstration cases
Work package 6 - Communication and user engagement
Work package 7 - Dissemination and exploitation
*Deliverables will be listed here once they become available.
Publications
Scientific papers
CoastObs official poster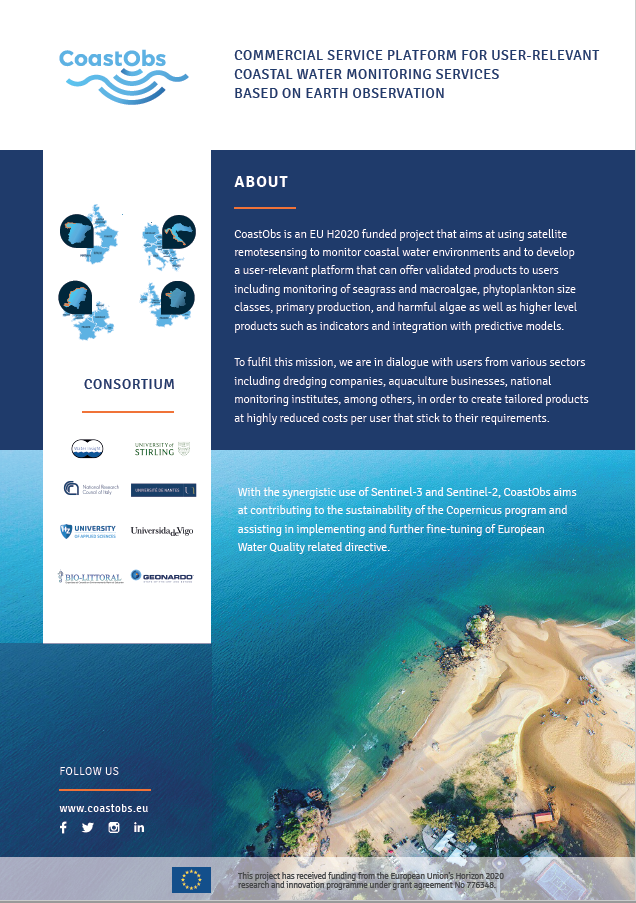 CoastObs official flyer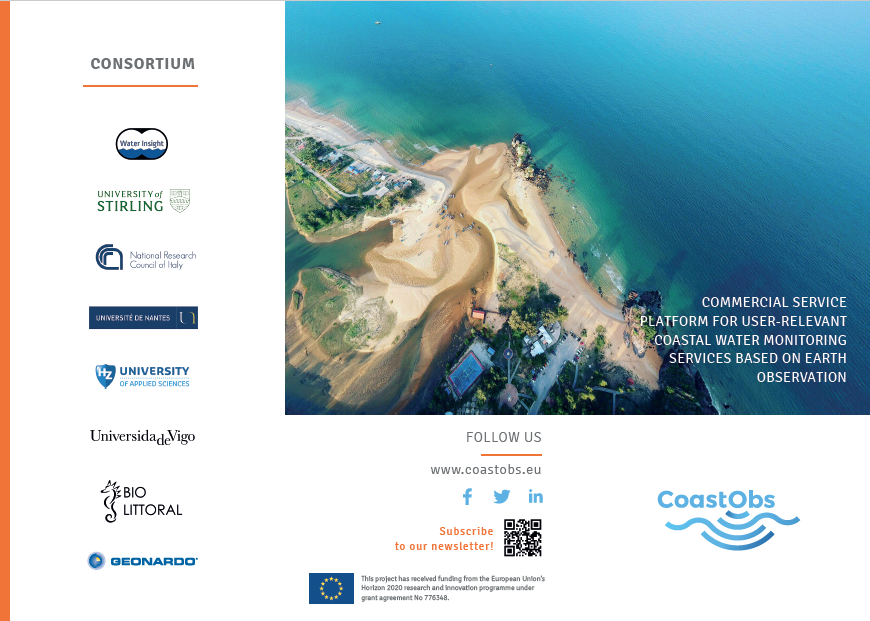 Desktop backgrounds
SMALL (1920x1080px)
| | |
| --- | --- |
| | |
| Phytoplankton | Seagrass |
| | |
| | |
| Harmful Algal Blooms | Primary Production |
| | |

BIG (2560x1600px)
| | |
| --- | --- |
| | |
| Phytoplankton | Seagrass |
| | |
| | |
| Harmful Algal Blooms | Primary Production |
| | |