In November 2017, the 3-year H2020 project CoastObs was launched in Wageningen, Netherlands with all 8 partners!

Since then, the team has worked hard to take the first steps and build the project management plan, the dissemination and exploitation strategy and to start engaging with users to help define the service portfolio we will build for them along the project!

All of this while engaging a lively community of CoastObservers in our different social networks, in events and in person.
The first project period passed quite fast and the consortium gathered again after the kick-off meeting for our first project meeting in sunny Venice.
We want to share with you some of the highlights of these first period in our first issue of our newsletter.
Thanks a lot for having subscribed!

Sincerely,
Your CoastObs team.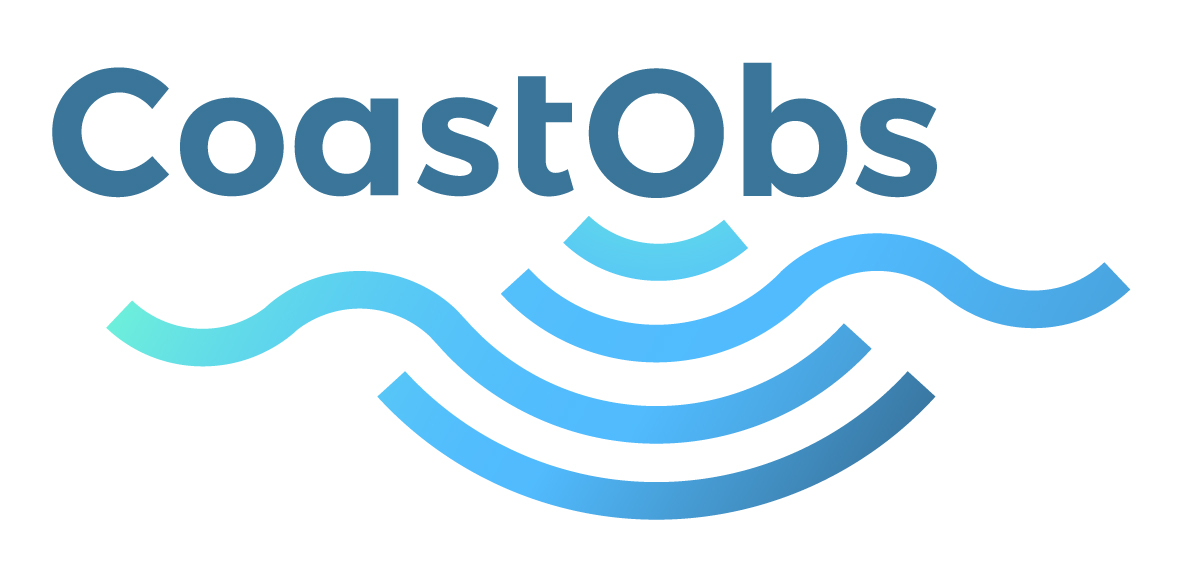 The Website is up and running!
Learn more about the project
by visiting:
Did you check our infographic explaining the project?
Learn about our case studies!
Along the project, CoastObs will demonstrate the multi-user approach through a number of case studies in coastal areas where multiple stake holders have indicated a need for better information on water quality.

In this number we are featuring the Dutch Coast!
The Waddenzee and Eems estuary is a highly dynamic and productive estuarine area, characterised by extensive tidal mud flats, saltmarshes, and deeper tidal creeks. It's also one of the largest coastal wetlands in the world and a biodiversity hotspot. Pressures such as eutrophication, increased sedimentation due to dredging, sea level rise, invasive species are causing ecosystem changes.
CoastObs will help users interested in ecological status and trends in water quality, historic analysis service to monitor the sources, magnitude and consequences of eutrophication.

You can learn more about this here.
The University of Nantes met with shellfish producers and fishermen representetives
Read the blogpost about the meeting that included a field campaign here
The annual event which welcomes Europe's growing maritime community gathered EU maritime stakeholders and EU policymakers to discuss, debate and exchange best practices.
CoastObs took part in the exhibition area, interacting with many stakeholders and giving away plastic-free gadgets!

Don't miss the recap of our participation! You can read it here.
XIII Iberian Toxic Algae and Marine Biotoxins Meeting 2018
Vigo, Spain, June 20th-22nd
The REDIBAL brings specialists coming from different institutions to gather and exchange knowledge between researchers with the purpose of tackling new goals and future challenges, particularly related to harmful marine microalgae.
CoastObs
will attend so if you happen to be there, come say hi to us!
Montpellier, France, August 25th-29th
Aqua 2018 comprises a scientific conference, trade exhibition, industry forums, workshops, student events and receptions. Therefore, we see this as useful event to network within the Aquaculture community, raise awareness of EO and CoastObs services, meet potential new users and learn more about user requirements.
This meeting will feature recent developments in the application of EO to inland and near-shore coastal waters at local, regional and global scales and its contribution to improved water management, climate studies and progress towards key SDGs.

The meeting will also foster discussions of data and technology challenges, linkages between EO data providers and stakeholders, community-based water monitoring and future GEO-related activities.
The conference brings together leaders in science, policy, and the public and private sectors to examine water science from a multidisciplinary perspective, therefore we think it will be useful to create visibility for coastal EO and meet potential users or enablers (policy) of CoastObs products.
International Conference on Harmful Algae 2018
Nantes, France, October 21st-26th
The 18th edition of the International Conference on Harmful Algae will attempt to deal with all topics concerning the understanding of the causes, evolution and impacts of harmful micro-algae and cyanobacteria. This is of interest for CoastObs, in order to keep updated on the latest scientific results in HAB monitoring.
Our sibling project MONOCLE was launched last February.

Sentinel-2B turned one year old!
Thanks for reading us and for being a CoastObserver!
Invite your friends to subscribe and keep yourself updated through our different social network or following the recent publications on our website.

Until the next edition!
You are receiving this email because you subscribed to our newsletter on our website. If you do not want to receive the EM Newsletter anymore, please
unsubscribe
This project has received funding from the European Union's Horizon 2020 research and innovation programme under grant agreement No 776348