Mussel farming in Spain
In Galicia, Spain, mussel farming is a tradition that dates back to the late 1940's when raft culture was introduced. The Rias Bajas on the Galician coast of NW Spain are among the most productive oceanic regions of the world and thus, mussel farming is a key industry in the region (1).
Being Harmful Algal Blooms (HABs) a key factor in limiting aquaculture development, and further, having well-known links with intoxications associated with shellfish consumption (2), CoastObs aims for the Galician case study, to help the local mussel industry by providing useful information on the prediction of bloom occurrence of HABs (Pseudo-nitzschia spp.) through the use of Earth Observation.
The fieldwork for validating sentinel data included radiometric measurements and water sampling for phytoplankton size classes documentation.
Photo: Mariana Mata-Lara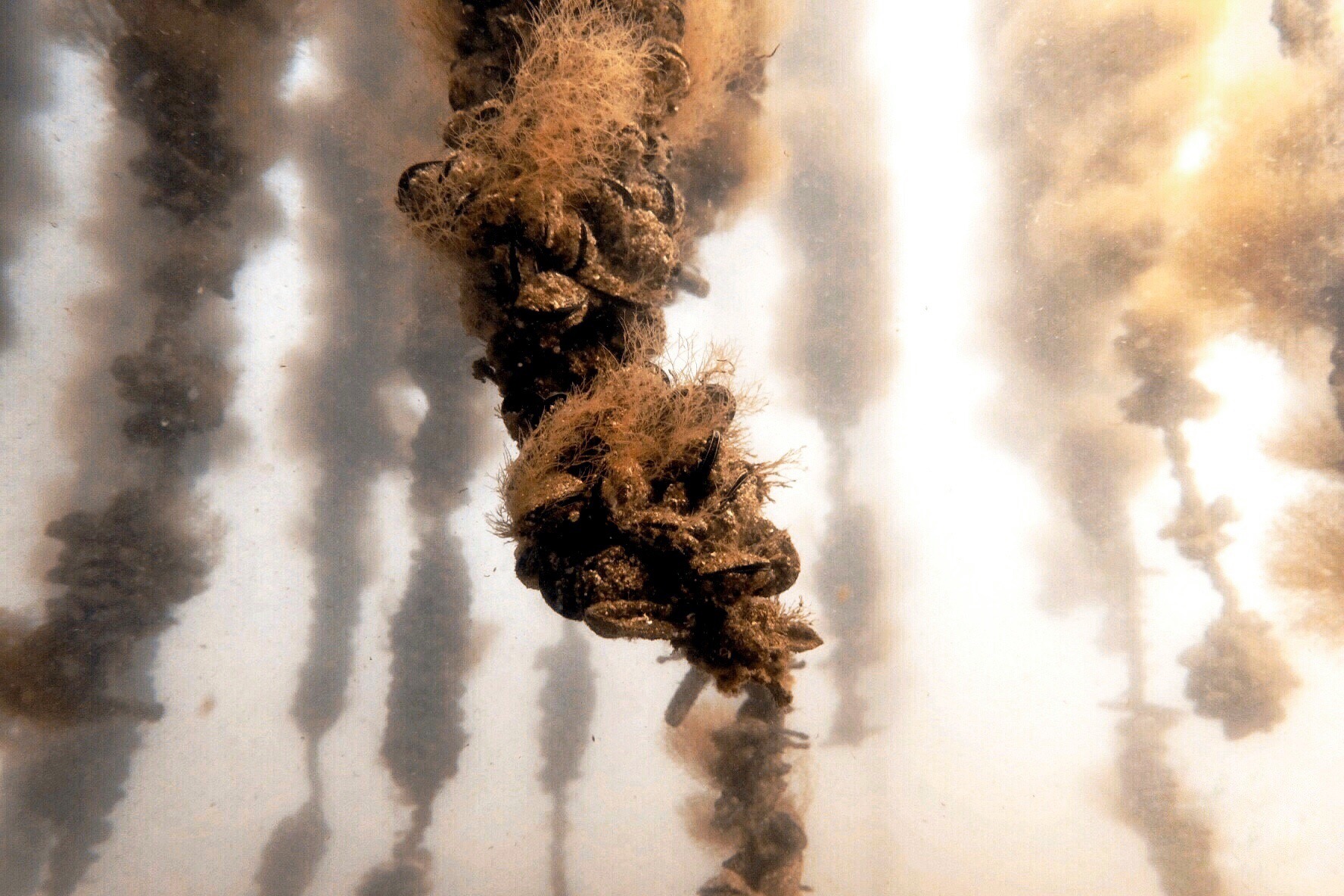 Photo: Mariana Mata-Lara
Seagrass and macro-algae beds in France
Another fieldwork campaign this summer was carried out at Glénan Archipelago in South Brittany, France. In between the islands, in the enclosed and shallow lagoon, the seabed consists mainly of Zostera marina seagrass beds, macro-algae, and sand patches.
In this case study, CoastObs attempts to gain insight in the spatial and temporal variation of intertidal macrophytes (seagrass beds and macro-algae) and submerged seagrass beds; to develop an optical non-destructive method to estimate intertidal seagrass leaf biomass and epiphytes with a field spectroradiometer.
The fieldwork included radiometric measurements and video recording of the seafloor to validate sentinel images.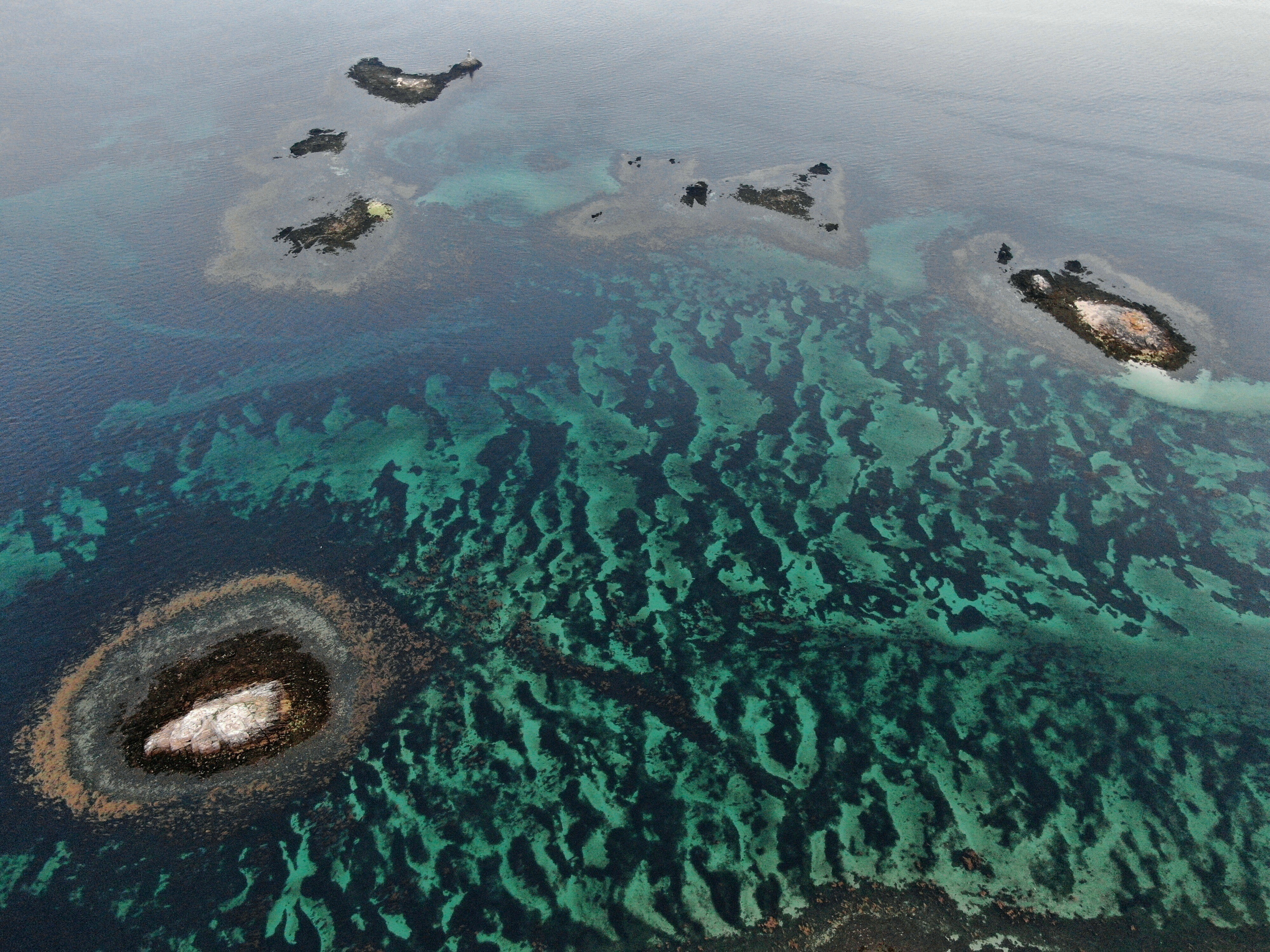 Photo: Mariana Mata-Lara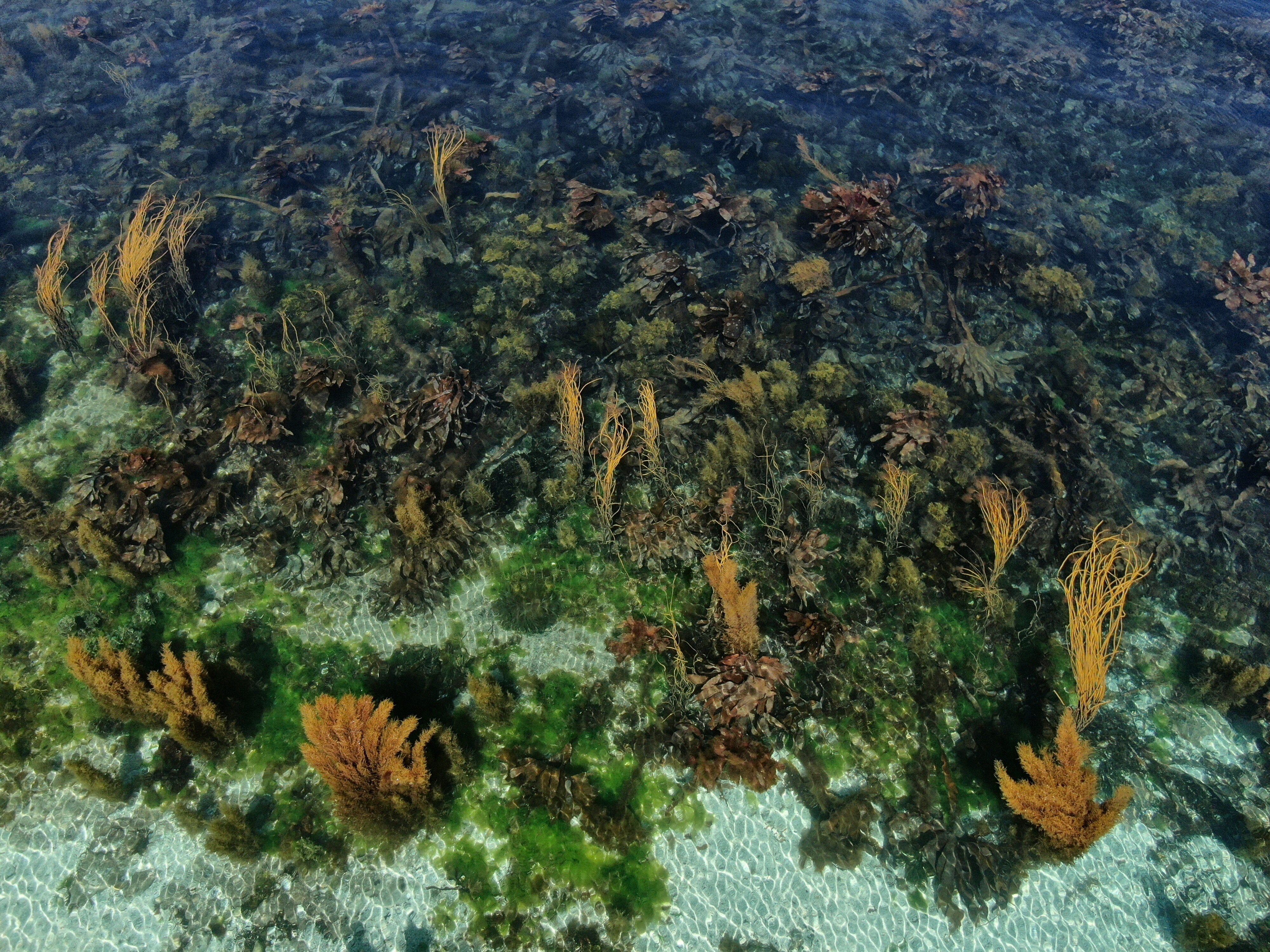 Photo: Mariana Mata-Lara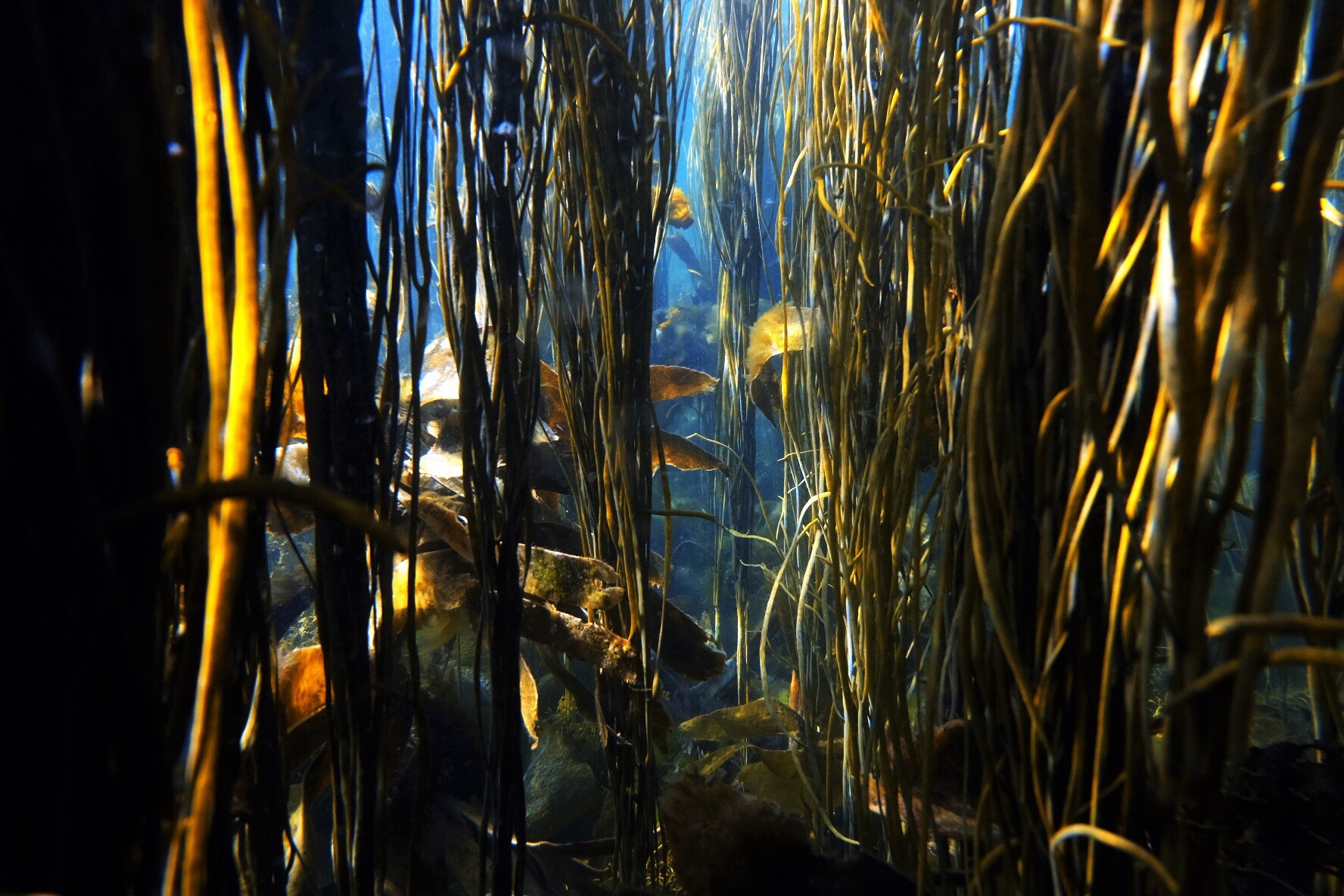 Photo: Mariana Mata-Lara
Eutrophication in Italy
The third campaign was carried out in Venice Lagoon, Italy, an area characterized for its very shallow coastal environment with a mean depth of 1 m, and connected with the sea through three inlets. Given its characteristics, it is influenced by freshwater from the land and tides of the NAS, so a succession of different environments from the mainland to the sea characterizes the complex morphology of the lagoon: shallows, mudflats, wetlands, sandbars, islands and a dense network of channels.
Despite being normal for this type of lagoon to have a constantly evolving environment, the problems that undermine the balance of the lagoon's ecosystem today are changes brought by man and triggered by nature, such as erosion of the morphological structures of the lagoon and pollution.
CoastObs aim in this case study is to gain insight in spatial and temporal variation of submerged macrophytes (seagrass beds and macro-algae) and their correlation to eutrophication and anoxic crises in the Lagoon of Venice; and will further investigate the morphodynamics, coastal erosion and accretion patterns in dynamic key areas, based on suspended sediment transport-dispersion pathways.
For this, the fieldwork campaign included radiometric measurements and data collection for TSM, turbidity an water temperature of the water column.
Photo: Mariana Mata-Lara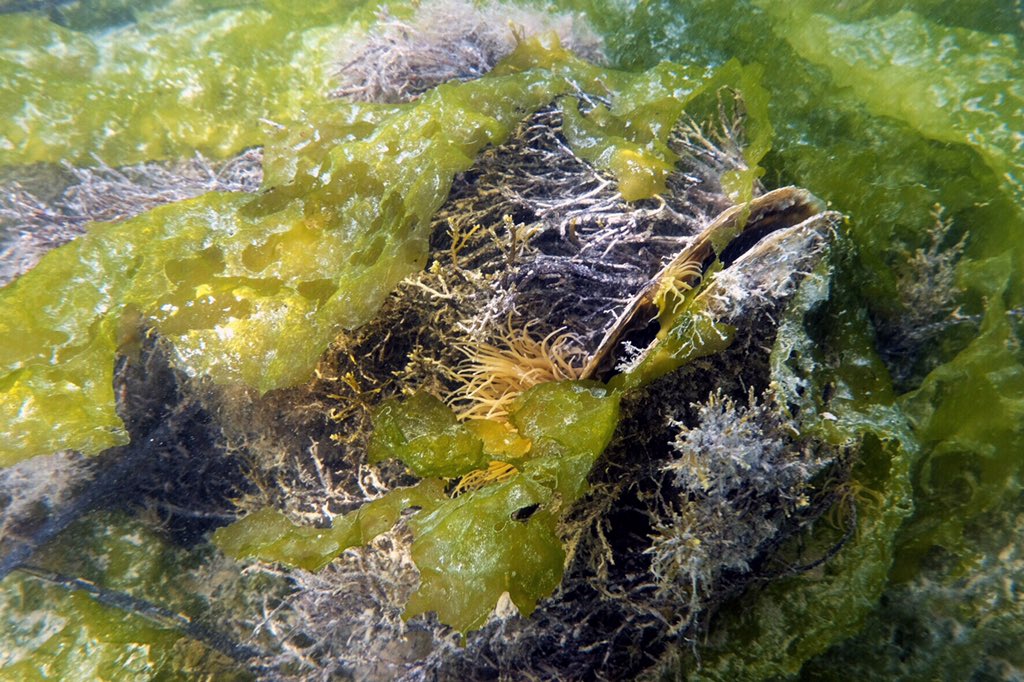 Photo: Mariana Mata-Lara
Upcoming campaigns
In August and September, there will be two campaigns left, water quality in the Waddenzee and Eems estuary in the Netherlands, and the second part of seagrass and macro-algae beds with a case study in Bourgneuf Bay, South Brittany, France.
Keep tunned to check how those go!