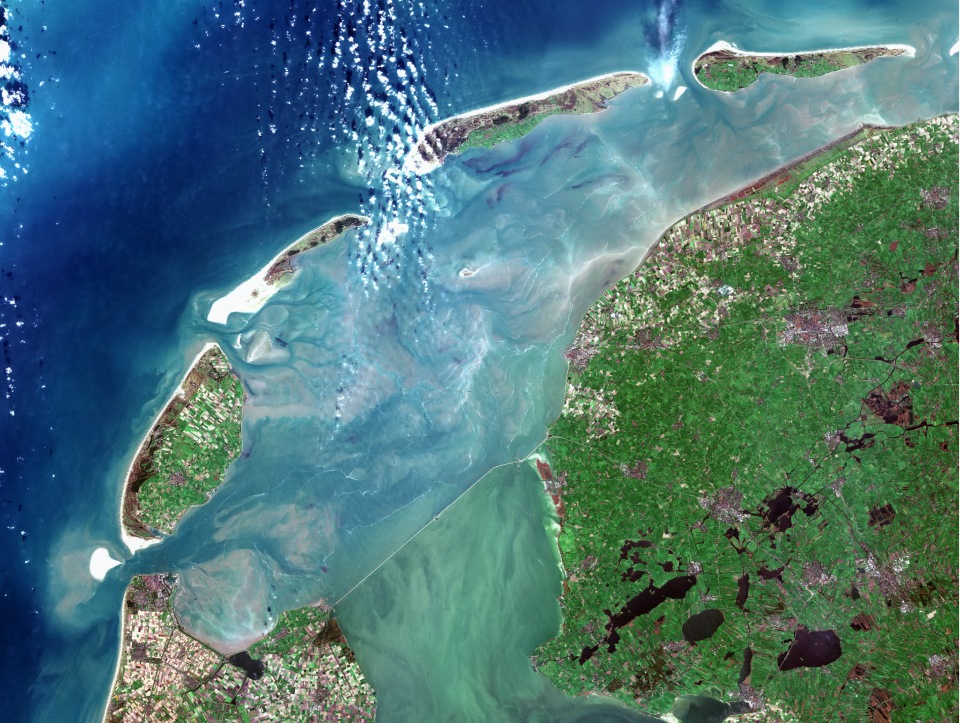 Dutch Coast
Objective:
Gain insight in spatial and temporal variation in food availability for mussels monitor turbidity as a result of dredging fisheries and sand nourishment monitor environmental status of the coastal waters, including eutrophication, PP, indicator species phaeocystis, and to provide data for reporting requirements.
Waddenzee and Eems estuary is a highly dynamic and productive estuarine area, characterised by extensive tidal mud flats, saltmarshes, and deeper tidal creeks. It's also one of the largest coastal wetlands in the world and a biodiversity hotspot. Pressures such as eutrophication, increased sedimentation due to dredging, sea level rise, invasive species are causing ecosystem changes.
CoastObs will help users interested in ecological status and trends in water quality, historic analysis service to monitor the sources, magnitude and consequences of eutrophication.