Colonization of large rocky areas by horizontally-growing wild Pacific oysters Crassostrea gigas
After recurrent mass summer mortalities of cultivated oysters spat observed along the European coasts and a subsequent decline of the cultivated stock, oyster producers envisaged exploiting wild oysters as a resource to compensate for their losses. This situation induced conflicts with recreational and professional fishermen generating a need to map and manage wild oyster reefs.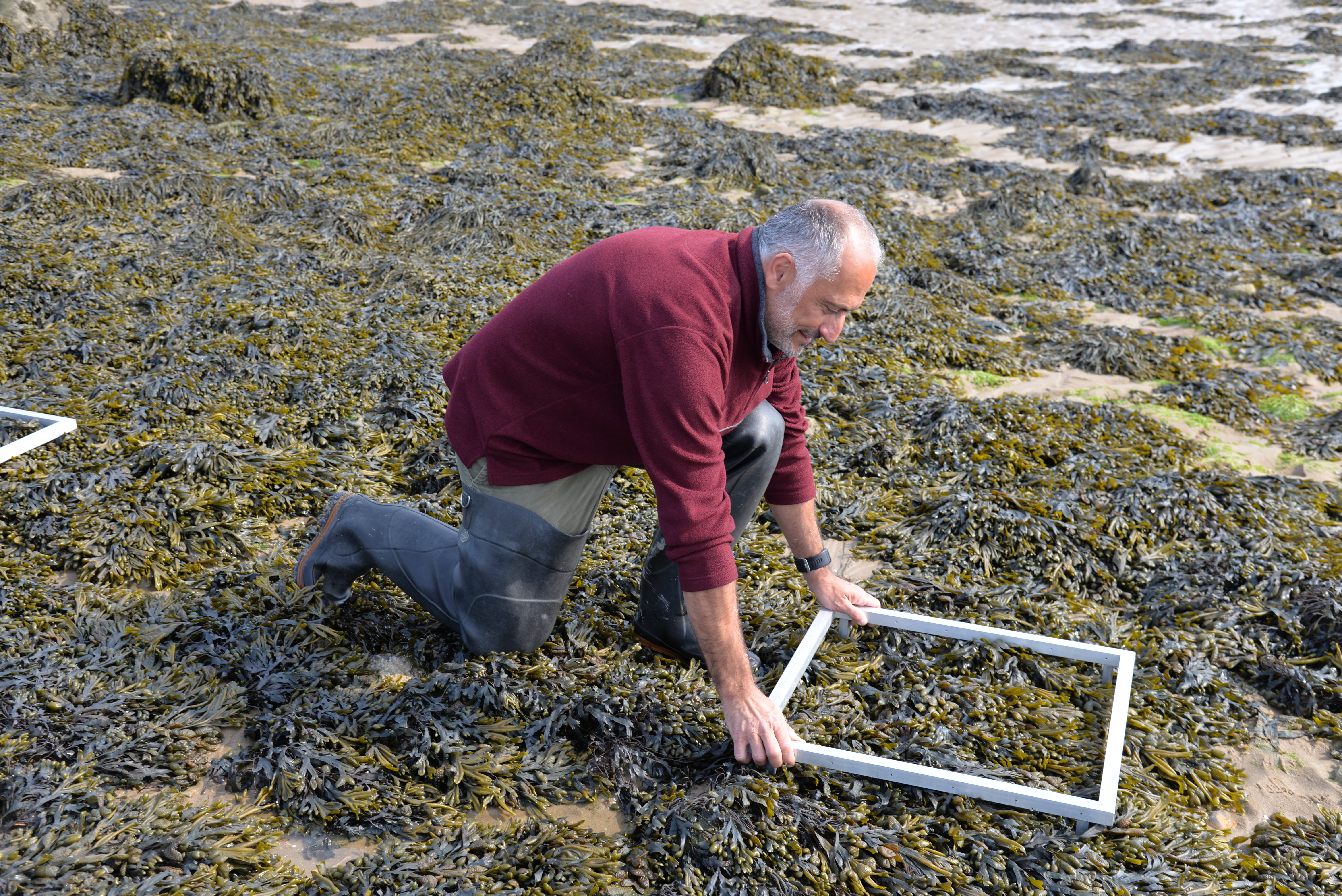 Dense brown macroalgal belts in the mid-intertidal area (Fucus sp., Ascophyllum nodosum)
Intertidal brown macroalgae (Fucus sp., Ascophyllum nodosum) are about to be exploited in Bourgneuf bay for a niche market in health food shops. Macroalgal maps are needed to identify the resource, set up an exploitation plan and deliver the first licenses. The professionals had already set up a sampling programme and we suggested to optimize the sampling effort using EO data. We presented spatial distributions maps obtained with Sentinel 2 in 2017 and explained that brown macroalgae were the best classified, but that the detection was less efficient for oysters beds using optical data.
To overcome a slight skepticism about EO products, we proposed to provide spatial distribution maps that would be processed using the most recent S2 image. On the 17th of April, an S2 image was acquired at low tide for Bourgneuf bay. The maps produced by the CoastObs consortium would be challenged by all the ground-truthing data collected by the Shellfish Farmers representatives.
We were invited to join them during a field campaign on Thursday the 16th of May. Percentage cover of different bottom types have been quantified at low tide and the accuracy of S2 maps will be tested by the end-users themselves.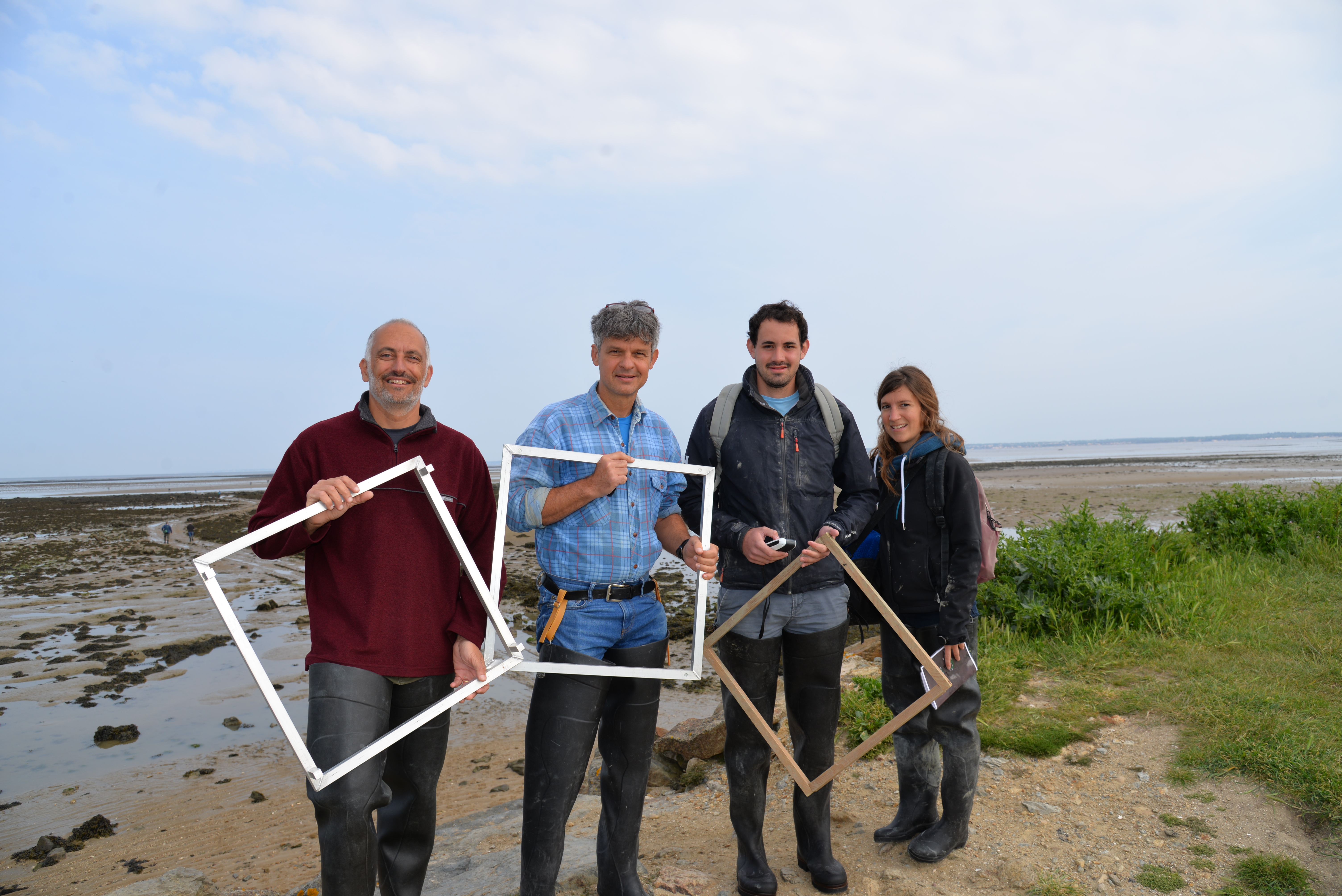 Join field campaign in Bourgneuf bay at low tide on the 16th of May : Appolline and Hugo from the CRC (Regional Shellfish Committee), Philippe and Laurent from Nantes University.