1. Seagrass/macroalgae (SG / MA)
Significance
Protected habitat (EU directive);

Bioindicator of water quality (WFD), eutrophication, coastal erosion
Spatial/temporal resolution
Limitations
Sensor spectral resolution has an impact on the discrimination between different types of vegetation;

The presence of epiphytes can interfere with the signal.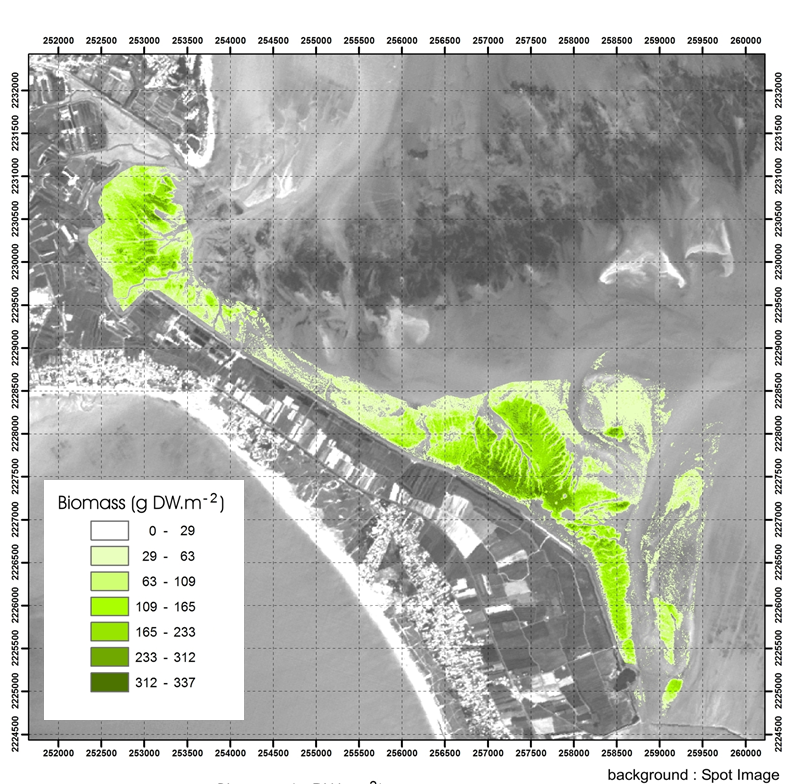 * Barillé L.,ROBIN M., HARIN N., BARGAIN A., Launeau P., 2010. Increase in seagrass distribution at Bourgneuf bay (France) detected by spatial remote sensing. */Aquatic Botany/*/92, 185-194.//
2. Phytoplankton size classes (PSC)
Significance
It represents thresholds in the continuum range of phytoplankton size fractions from 0.2 μm to 200 μm (normally pico- nano- and micro plankton);

Carbon cycling, fisheries & aquaculture management.
Spatial/temporal resolution
Limitations
Limitations specific to different retrieval approaches and availability of representative datasets.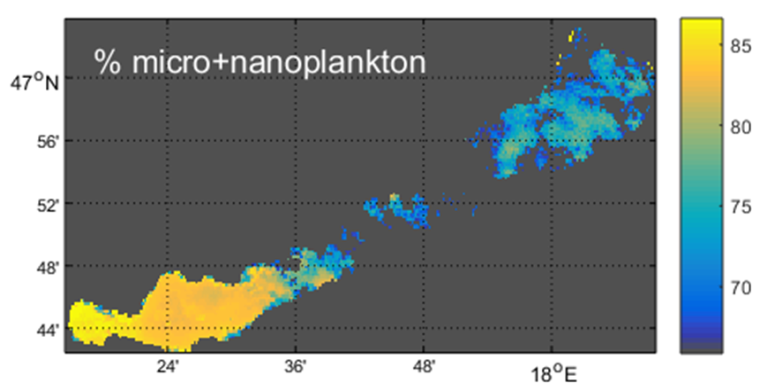 * EU FP7-SPACE INFORM project
3. Harmful / indicator species (HAB)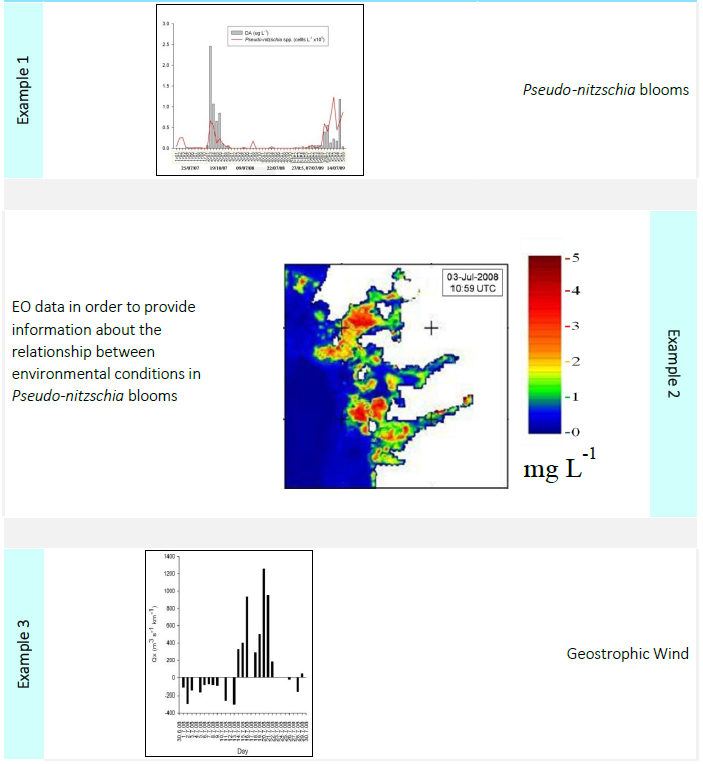 * EU FP7-SPACE INFORM project
4. Phytoplankton primary production
Significance
Primary production is an indicator of ecosystem metabolism and the transfer of carbon between the atmosphere and ocean and its uptake by phytoplankton.
Spatial/temporal resolution
Limitations
The models require accurate retrieval of Chl, Kd and SST are sensitive to variability in the photosynthetic rates of the phytoplankton community.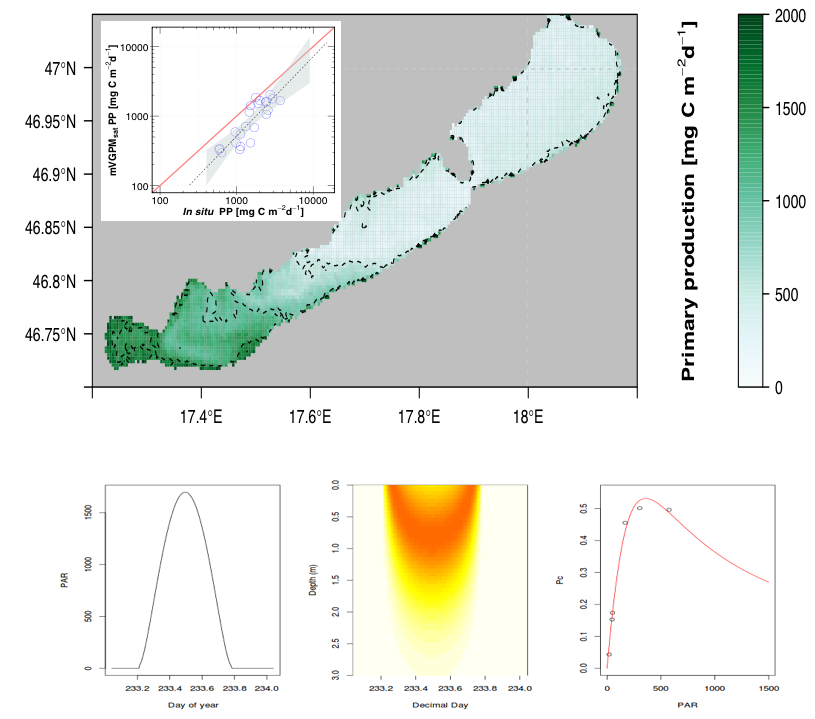 * EU FP7-SPACE INFORM project